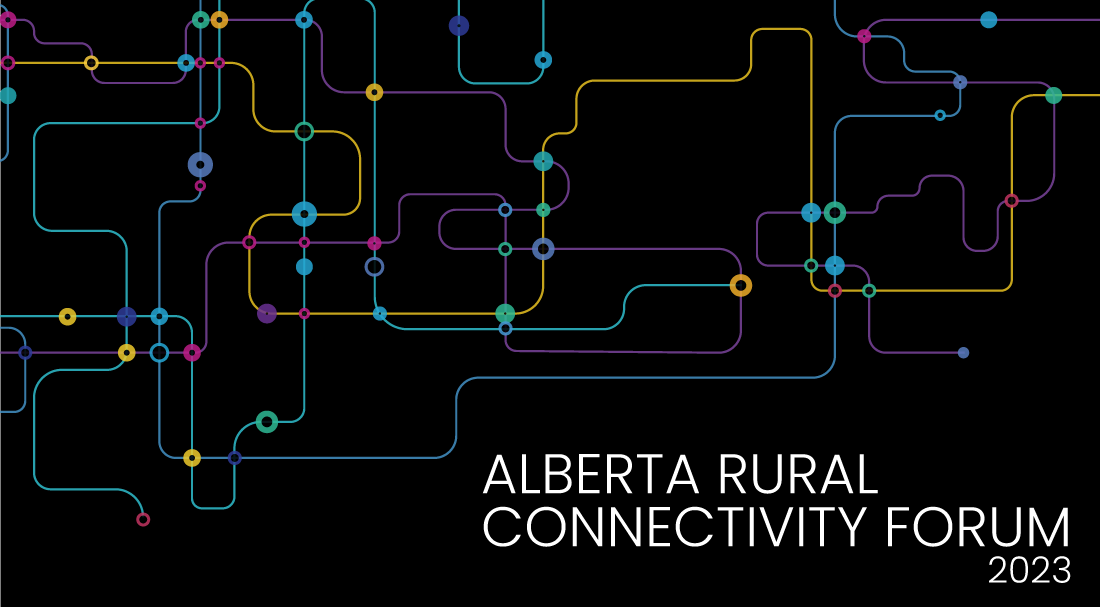 The Alberta Rural Connectivity Coalition is pleased to announce its third annual Alberta Rural Connectivity Forum, taking place at the Banff Park Lodge in Banff, Alberta, November 6-7.
The Alberta Rural Connectivity Forum is a gathering of community leaders, technology providers, as well as broadband and digital inclusion advocates. The goal of this two-day event is to discuss policy, regulatory, and technical barriers that exist to broadband deployment — and how to bridge them.
With the rollout of the provincial government's Alberta Broadband Strategy and Alberta Broadband Fund, as well as continuing growth in municipal broadband builds, this year's forum has many important connectivity issues to address. Join us at the 2023 Alberta Rural Connectivity Forum to explore emerging trends in internet access, and workshop solutions.
The Alberta Rural Connectivity Forum still has packages available for sponsors. If your company would like to have a presence at this year's forum, please reach out to Imran Mohiuddin at imran.mohiuddin@cybera.ca to learn more.
Stay in the Know
Subscribe to the Alberta Rural Connectivity Coalition newsletter!