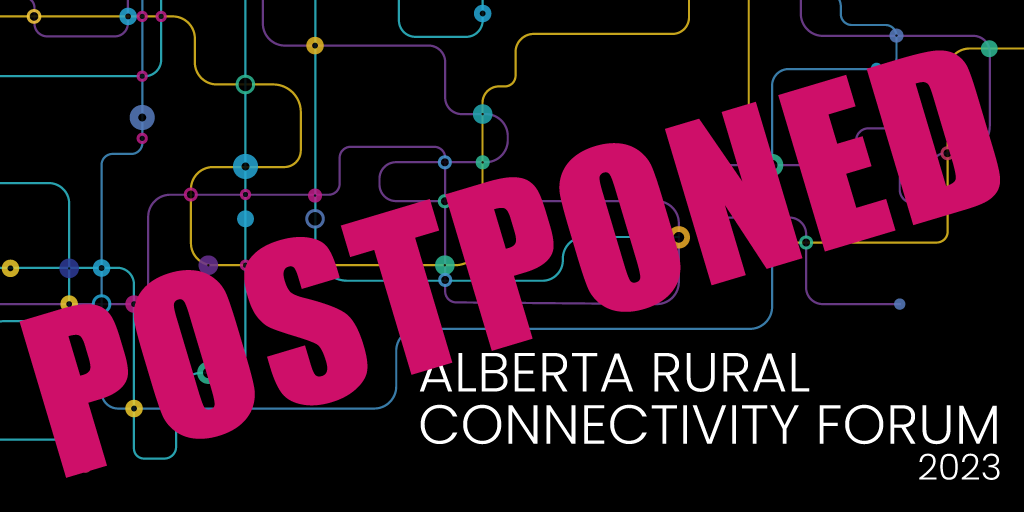 The Alberta Rural Connectivity Coalition (ARCC) Steering Committee has decided to postpone this year's Alberta Rural Connectivity Forum, originally scheduled to take place in Olds, AB, May 23-25. Those who already registered for the Forum will receive a full refund in the coming days. 
While there continues to be a strong interest in this year's Forum and the important subject of rural connectivity, a number of events, including the potential provincial election and other conferences of interest to ARCC stakeholders, made it difficult for many attendees and speakers to make it out to Olds this May. 
Due to these factors, the steering committee will reschedule the forum to a date this fall that works best for representatives from the government and local community leaders. 
We apologize for any inconvenience caused to those who registered or planned to attend the 2023 Alberta Rural Connectivity Forum, and are committed to organizing a high-quality and informative event later this year. 
We will notify you with the revised details for the 2023 Alberta Rural Connectivity Forum shortly.
Stay in the Know
Subscribe to the Alberta Rural Connectivity Coalition newsletter!